If you want to strengthen the back office management of your organization while reducing operational cost, then look no further! Collaborate with Laconic World for dedicated BPO services. As a premier business process outsourcing service provider in India, we cater to requirements of large and small companies around the globe. At Laconic World, we can customize back office solutions to match your business goal and budget.
Our team of qualified and dedicated professionals takes care of labor-intensive operations like data entry & processing, image editing, e-commerce catalog indexing and a lot more. Laconic BPO services promise to boost operational efficiency thus helping your business stay ahead of the competition. Let us handle your tedious back office processes so that you can focus on key business activities!
COMPREHENSIVE BACK OFFICE SOLUTIONS AT BEST PRICE
Laconic World BPO services focus on efficiently managing huge volume of business data, Right from entering data to processing them into meaningful information, the Laconic team does it all for you!
We provide accurate data-entry services to efficiently and effortlessly digitize your crucial records. As one of the trusted data entry outsourcing companies in India, Laconic team lives up to its promise of 99% accuracy without compromising on quality. Our well-trained high-speed data entry experts know precisely how to fulfill ever-changing requirements of small to large organizations globally.
We incorporate the latest technology to provide accurate and cost-effective solutions which include online and offline data-entry, excel data entry, product data entry and much more. Contact us to get detailed information about our professional data-entry services and support.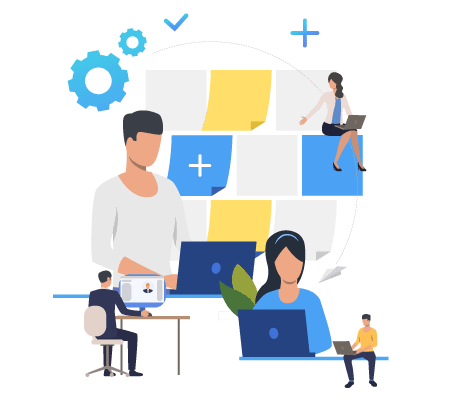 Are you unhappy that your business data is not producing meaningful information? Then try Laconic data processing services for the best result! Outsource your critical data processing tasks to Laconic and enjoy a multitude of benefits which include, data mining, cleansing, processing, mailing list compilation and a lot more.
Our methodical data processing service is exclusively designed to gather raw data from relevant sources and present it in an easily understandable format. The service is such designed to boost your business productivity while limiting operational and infrastructure costs. Get in touch to discuss an affordable solution to meet your data processing requirements.
If you are taking business decisions and implementing marketing strategies without in-depth data analysis, then you are doing it all wrong! Hire Laconic World data research team to gain a competitive edge in business. Our highly qualified data research professionals offer product and web research support along with accurate data extraction from structured and unstructured documents.
Laconic World data research & analysis services cover all major industry verticals. We support businesses at every step, starting from company research, industry analysis, till final reporting. So, if you want to understand major industry trends and find clients easily, then contact us now for a cost-efficient data research solution.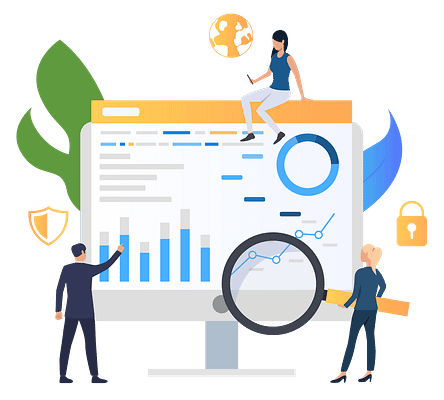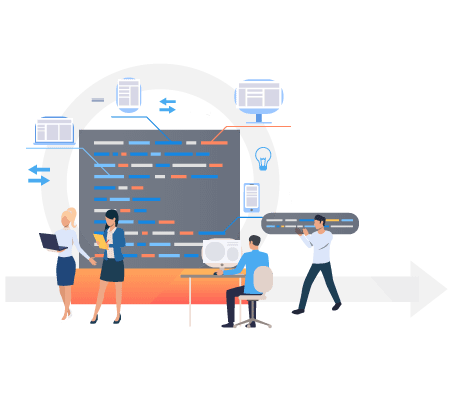 All About
E-commerce Data Entry
The fiercely competitive e-commerce industry demands efficient management of product and customer databases. Laconic India fulfills your e-commerce data entry needs by offering multiple services from a single point of contact. Hire our proficient data entry professionals to methodically manage product listing, image and photo editing, catalog indexing of your e-commerce/online store.
Our data entry specialists are capable of keying in information from different sources like product catalog, website or digitally captured images. We promise highest level of accuracy and quick turnaround time. Outsource e-commerce data entry requirements to Laconic World and benefit from a flexible pricing model.
How Our BPO Services Can Help?
We offer proactive, customer-centric BPO services across different verticals. Once you become our client, you stop worrying about time-consuming back office processes and the rising expenses! We provide an extremely organized workplace, which is well-equipped with modern technology. Also, we make sure to deploy qualified professionals who have in-depth knowledge about their respective fields and industry standard. Our aim always remains is to strengthen your customer base with optimal service experience.
When you outsource your BPO service requirements to Laconic World, you can boost your business efficiency and profit. While providing the entire gamut of BPO services, we make sure to charge our customers reasonably. Thus you won't have to worry about a lump sum payment as we can work out flexible packages matching your specific business needs.
So, waiting for what? Simply fill up the contact form to avail our value-added BPO services!